Apartment house PREDMESTIE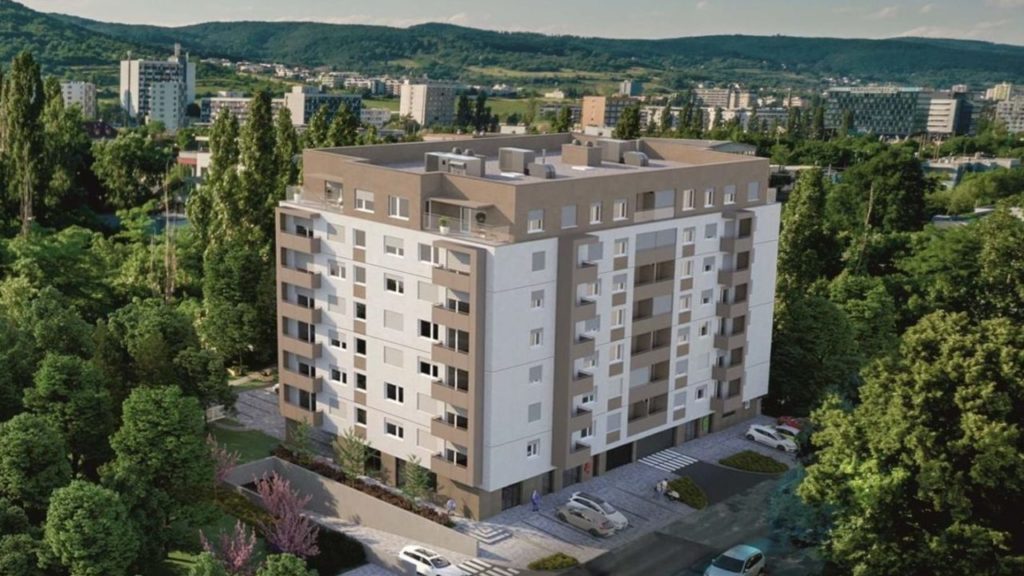 In attractive location in Bratislava´s  quarter Nové Mesto on today's Podnikova Street, on the site of the former Nobel Factory workers' houses called Stará kolónia, we designed a modern 8-storey apartment building with 80 residential units with respect to the nature of the surroundings.
Modern architecture, quality up to date design meeting  hygienic, acoustic and energy standards thanks to the solutions and materials used, the latest technologies ensuring comfort, problem-free parking for 99 cars on our own plot, community garden and gazebo with benches in the courtyard with greenery, are only some of the benefits of the project.
Complex civic amenities of the location and excellent transport accessibility both to the city center and to the motorway or to the surrounding countryside, thanks to the convenient location between Vajnorská and Račianska streets, the apartment building project creates all the appropriate conditions for quality urban housing.
More information available soon on www.predmestie.sk