VILLAS Stupava, Zadná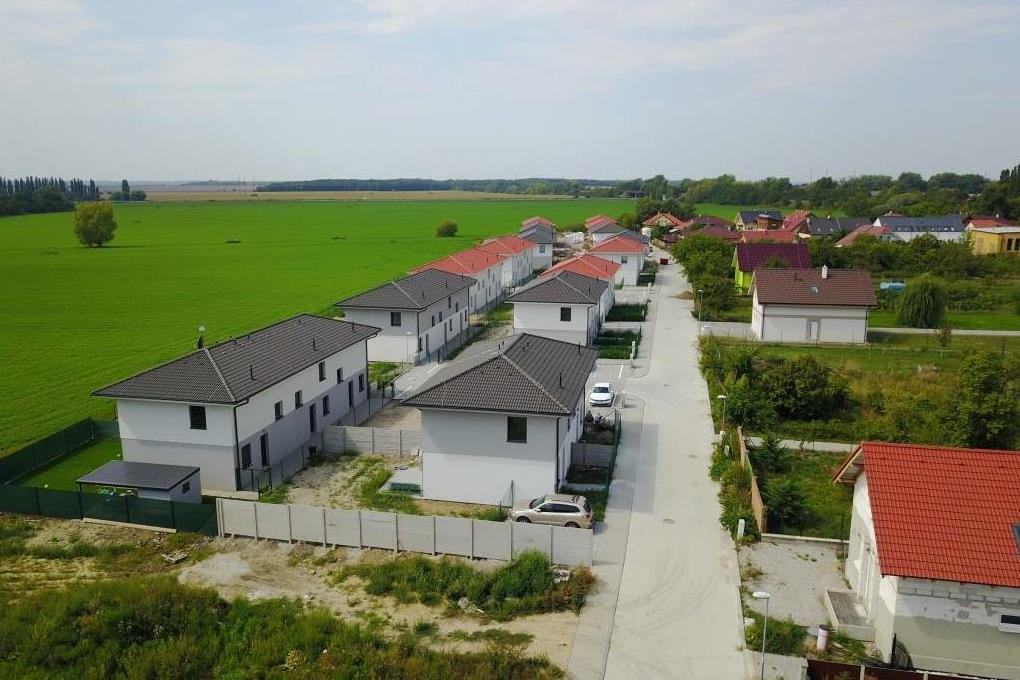 Photos from construction:
I. and II.phase is under construction
37 new family houses are now available

VILLAS IN STUPAVA
Living harmony found its home
37 family houses

Indulge yourself living in the quiet town of Stupava in modern-designed two-storey apartment units integrated into a harmonious whole that naturally fits into a beautiful environment at the foot of the Little Carpathians.
In addition to the buildings themselves constructed of traditional high-quality materials, a new communications and utility supplies will also meet the high-quality demand of modern living.
At affordable prices, you get a high standard of living in the project with an outstanding location and easy transport accessibility, with the possibility of relaxation right at your doorstep. The vicinity of the capital with its possibilities and opportunities, and high quality of living in the villa house in Stupava, provide an outstanding combination for truly quality living.
Quality of living
Not only the building constructed of traditional high-quality materials, but also the surrounding environment, no harmful industrial impacts and the civic amenities in the neighborhood are the basis of the real quality of living.
The civic amenities are at high level in Stupava. There is a kindergarten, primary school, art school, stores, market, restaurants, banks, pharmacy, health center, post office, sports facilities (football, tennis, volleyball), children's playgrounds, pedestrian zone, pleasant sitting in a natural environment.
Enviroment
The environment is a combination of living quality in a beautiful environment with the availability of city services nearby. Nature lovers, tourists and cyclists will be able to enjoy cycling trails from Stupava through the Morava River to Austria, the Carpathians or Bratislava, the immediate vicinity of forests offers year-round trips to the surrounding area.
Transportation
Smooth accessibility by car. You are in the center of Bratislava in 15 minutes via highway. This is why Stupava keeps an extraordinaly attractive position compared to other locations.
We will post details on 05 August, 2016 on www.viladomystupava.s